Add
easy hiring

to your company website.

A job board with a thoughtful candidate experience, completely contained on your "About Us" page.

Most applicant tracking systems are overkill, so we chiseled away to something simple. Put Dropboard anywhere and start hiring smarter.
*knock knock*
"hey, can you add this new job to our site?
There's no need to bother your web gal/guy.
Dropboad is easy to install and then you're forever in control of your hiring experience.
View on App Store
Works on any site
An
empathetic

experience for
candidates and hiring managers

Friendly, easy-to-use form

Make it easy for candidates to submit their resume. Our validation ensures that the submissions you get include all the candidate's information.

Match your branding

Your job listings and the application panel are styled to match your brand so that the experience is seamlessly integrated with your site.

Include a thank you note

Customize the thank you message and email confirmation to match your branding.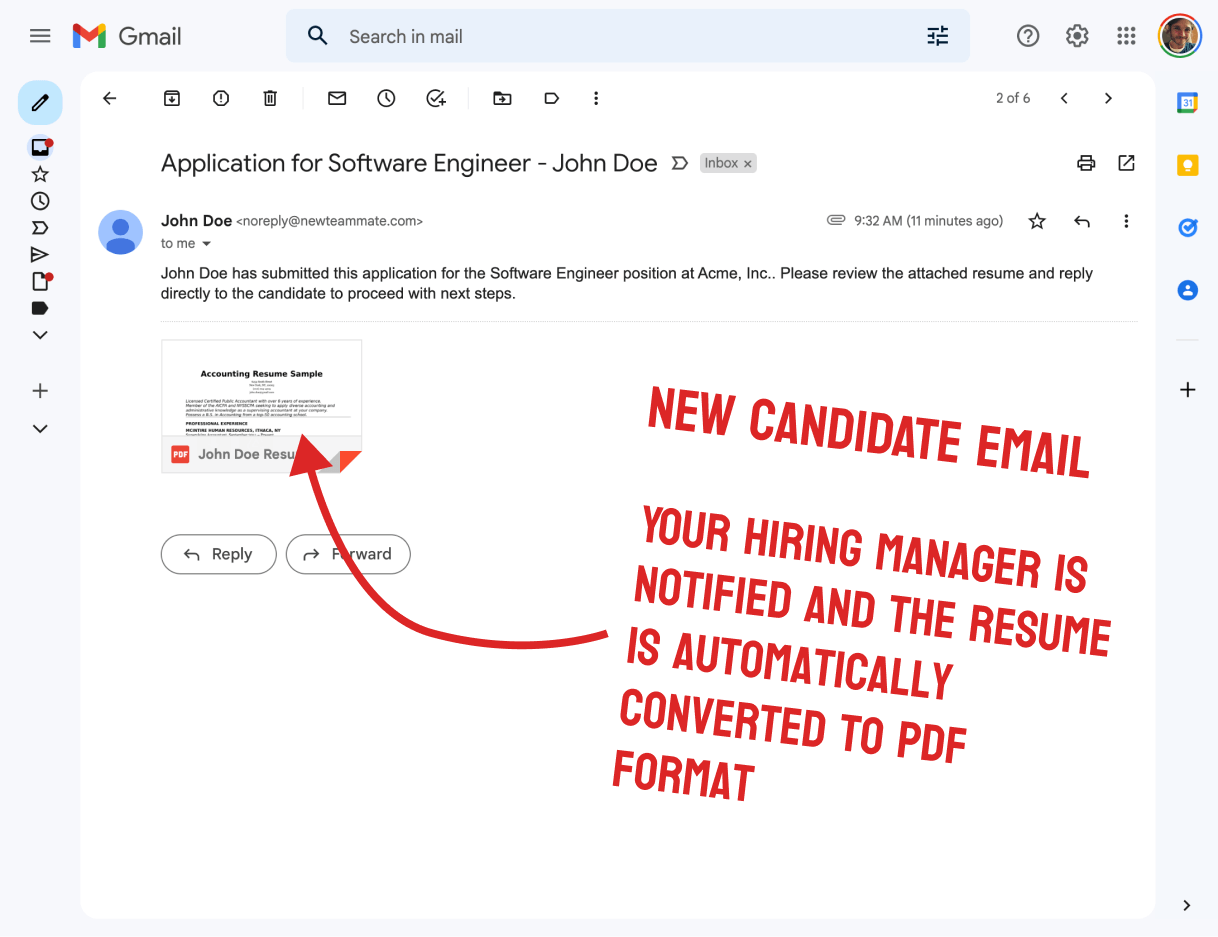 Automatically converted to PDF
No matter what format your candidate uses, you'll always receive the attachment in PDF format. This takes the pain out of opening files and greatly speeds up the review process.
Just hit reply
When you're ready for next steps, just reply to our notifications to start the conversation with your candidate.
START HIRING SMARTER TODAY
We're listening and ready to support you
World-class support
We pride ourselves on being incredibly responsive to our customers. Because of our dedication, Dropboard gets better with each site it's added to. We want you to succeed and we want to make sure we're a part of that success.
LIVE DEMO: THESE ARE NOT REAL JOB OPENINGS
See it in action
Below is a fake list of job openings using our platform. Feel free to apply to one of these jobs to try out the candidate experience!
Pricing
$
Save up to 16% with yearly
Starter
Show job openings on your website and let candidates apply
AI job description writer
Application panel to collect resumes
Business
A stronger hiring process with more customization
Custom application questions
Job search and location filtering
Try a full-featured free trial for 7 days
No credit card required